553 days. To put it another way, more than 18 months have past since any fans had tickets scanned and entered Comerica Park for a Detroit Tigers home game due to COVID-19. Now to start the 2021 MLB season exactly 8,200 fans will be allowed to attend. Some things will remain while other things will not be allowed, not yet anyway. Let's take a closer look.
Opening day in Detroit is special. As a child I would routinely come up with a mystery headache or upset stomach on opening day so that my Mom would either call me in to school or pull me out of school. After all everyone knows baseball, opening day baseball in Detroit is better medicine than anything over the counter.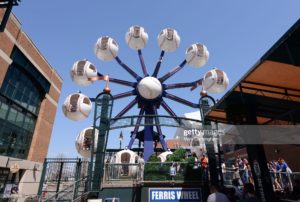 As Detroit Tigers will have fans in the stands this season, the 8,200 is expected to rise as the season moves along. Some things that fans are accustom to will remain, some will not at this time.
What's new at Comerica Park? For starters wearing masks, sitting space apart, social distancing throughout the ballpark, cashless payments and filling out gameday wellness surveys. This is where we are at this time. For good reason.
Yet, some "normalcy" is also going to be in effect. Fans can still enjoy getting a hot dog, sausage, peanuts, nachos and, Little Caesars pizza. Detroit Tigers mascot "Paws" will still be around the ball park and up to his usual antics. Word is the Easter Bunny will make an appearance this weekend as well. Oh, and Friday night fireworks after the game? They are still going to take place.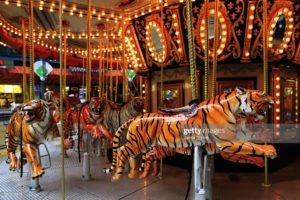 Unfortunately, kid favorites the carousel, Ferris wheel and face painting will not be open. It is all to ensure families and fans are safe. As noted, MLB expects more fans will be able to attend games as the season moves along.
I plan to attend Detroit Tigers games this season to take in the final stages of the long rebuild. But, mostly because I could not last season. Even though the Tigers will not be very good this season, they will be again very soon.