Due to COVID-19 the NHL 2020-21 season is only 56 games. In games played thus far Detroit Red Wings forward Filip Zadina has shown growth in his overall game. While his production is up and Zadina is now living closer to his pre draft status, the Red Wings believe even better days are ahead for the young  Czech Republic product.
This is the first season that the Detroit Red Wings have given Filip Zadina a chance to stick full-time with the team. Zadina has taken the opportunity to take full advantage of the Red Wings trust.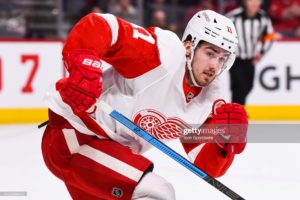 While Zadina is still rounding his game into a top-six forward, he has given the Red Wings a good look at just what they have in a player who fell them three years ago. While Zadina's goals are not eye-popping his total game is rounding out.
In 26 games played, the Red Wings have seen Filip Zadina score three goals with nine assists for 12 total points. nearly a half a point per-game. Zadina was touted as a goal scorer pre-draft. While the Red Wings believe goals will come his overall game has grown.
Filip Zadina has gotten much better in the defensive end of the ice. His forechecking has improved and the young forward is not as hesitant to jump into the mix on the boards as he was last season. Zadina has also improved on his passing.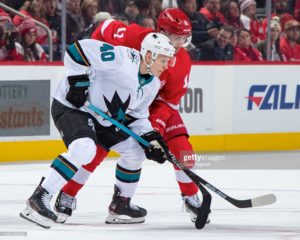 Again, While the goals stand at just three on the season, Zadina has shown growth in other areas and has not been a liability when out on the ice. For a pure goal scorer such as Zadina the goals will come.
As for any young player in his first full season in the NHL, there is a lot to take in and responsibility to learn. Filip Zadina did not forget how to score goals. It is more likely that has been put on the back shelf while he learns other aspects of the NHL game.
Filip Zadina has shown the Detroit Red Wings enough for the organization to be excited about.