It was a rough spring training for one of the Detroit Tigers top prospects, pitcher Casey Mize. Mize was hit hard almost all spring. While Mize was the one throwing the ball he was also doing what his manager and coach's asked him to do. Work on his release and work on throwing a rising fastball, while on-the-job. The results were not always pretty. But with one final chance to make the opening day roster Mize came through.
I am of the opinion it would have done little to no good to send pitcher Casey Mize to Triple-a Toledo. Sure Mize could have had a few starts with the Mud Hens and perhaps honed his pitches a bit more. However, Mize is better served pitching in Detroit and figuring things out at the major league level.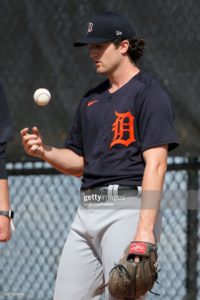 I believe, Detroit Tigers manager A.J. Hinch and pitching coach Chris Fetter wanted to wait until the bitter end before deciding where to place Casey Mize. That is why he was given another opportunity to pitch Thursday night. Most young prospects would feel the pressure and perhaps Mize did, he also threw his best game of the spring.
In four innings of work Thursday night Casey Mize struck out 9 batters. All of his pitched found the strike zone including one that had eluded him well almost all spring, the rising fastball.
A.J. Hinch said in his second to last start there was little doubt Mize could get MLB batters out. But that Mize needed to be more consistent in the strike zone. Thursday night Mize did just that.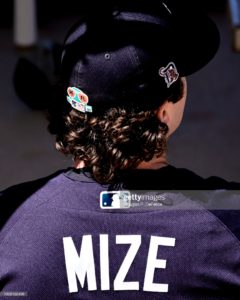 In my opinion this is not only the right move for the Tigers organization to make, but also for Mize and pitching coach Chris Fetter. By earning a roster spot A.J. Hinch is in effect saying that he trusts player and coach to make sure development is still moving forward.
Tarik Skubal, another Detroit Tigers top prospects made the starting pitching rotation earlier in the week. Now with Mize earning a spot this can do nothing but help the Tigers ongoing rebuild speed up.