A few weeks ago the Detroit Lions fired defensive backs coach Aubrey Pleasant. Speaking about the firing, Lions head coach Dan Campbell said "I just want to see us all on the same page, If we're going to get beat, it's because we're—maybe we're getting outrun or we're not quite in-phase, but at least we're kinda there. We gotta cut our mentals (mistakes) in half." Winners of 3 in row, it looks like Campbell was right.
I am not a fan of pinning struggles on one individual. Yet, there is no mistaking the Detroit Lions have played much better since Pleasant was dismissed. Again, the secondary struggles were not entirely on the coach.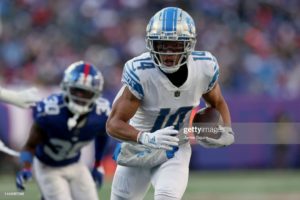 For the first time since November 2017, the Lions have won 3 in a row. This is really big for an organization that has been rebuilding. After beating the Chicago Bears last week in Chicago, Campbell said it is important for the Lions to start to string some wins together. He is dead right. There needs to be signs that the rebuild is trending in the right direction.
Sunday afternoon the Lions again on the road in New York, the Lions took on the 7-2 Giants. The Lions played their best game of the season beating the Giants 31-18. It was a complete game by the Lions.
The Detroit defense held the NFL's rushing leader Saquon Barkley to 22 yards on 15 carries. Rookie Aiden Hutchinson, continued to show why the team selected #2 overall in the NFL Draft. The 6′ 7″ Hutchinson came up huge for the Lions with 6:09 left in the second quarter, Hutchinson intercepted Giants QB Daniel Jones. The Lions used it to propel to victory.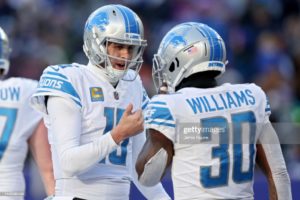 The young Detroit Lions are heading in the right direction. Players are taking steps in their development and starting to get the results on the field. The Lions take on the Buffalo Bills Thanksgiving Day.