In the eye's of general manager, Steve Yzerman the Detroit Red Wings had regressed this season to the point that head coach Jeff Blashill and his coaching staff have been relieved of their duties. Now Yzerman must open a coaching search to see if the Red Wings can get back to moving forward. Yzerman is unsure what he wants in terms of a new coach, just that a new voice, new coach are needed at this time in order to turn the organization around.
Steve Yzerman said the Red Wings have some talented players, in his very next breath the GM said they all need to play better. Steve Yzerman said he is going to look everywhere at coaching possibilities and that he will find the right person.
As the 2021-22 NHL regular season came to and end it marked Yzerman's third as general manager of the Red Wings. When asked where in the rebuild he feels the team is he said "We are the end of year three and heading into year four." Yzerman went on to say there is no timeline as to when the rebuild will be over and the team will be playoff ready.
The plan as Yzerman laid out is to continue to draft well and to try to sway free agents to Detroit. Yzerman also said  that he had conversations with Jeff Blashill about the defense not playing well. He did quickly say part of it was personnel but overall Yzerman saw no improvement with rookie Moritz Seider being an exception.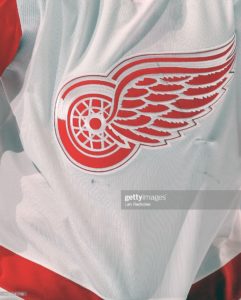 Steve Yzerman has been blunt in his assessment of players and the coaching staff. Simply put he expects more from both sides. He sounded frustrated as he began assessing but he is determined to get his hockey team where it needs to be.
In my opinion, Steve Yzerman is right in parting ways with Jeff Blashill. A new voice is needed in the locker room and in players ears. Detroit Red Wings fans took to social media to offer thoughts on who they would like to see as the next head coach.
I will not take part in this, only to say I trust Yzerman to find the right coach.