"Please don't get mad at me if I don't use the word 'rebuild,' if I just continue to pivot toward retool." Newly crowned Detroit Lions general manager Brad Holmes recently said. Holmes also said he was going to take time and review the entire Lions roster. Reading between the lines, a full bloated rebuild is about to take place.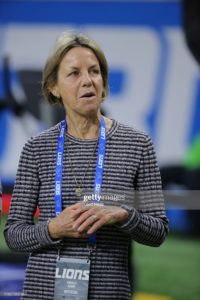 During the interview process, Brad Holmes offered very blunt and very honest assessments of the Detroit Lions roster to both Owner Sheila Ford Hamp and team President and CEO Ron Wood. Holmes then offered a bold plan for what he would do if he were offered the GM job. Which he was.
Yet the Detroit Lions are in a badly needed full rebuild. No matter if he is saying it publicly or behind closed doors, Holmes is a smart man who by all accounts is a very good talent evaluator. Given his crash course on the Lions roster he has to know this is not a retool, reshuffling or any other fluffy fan friendly connotation.
This needs to be a total teardown. All the way to the studs rebuild. Yet, Holmes did say there are building blocks on the defense. A defense that finished last in most categories mind you. Which is his correct. The problem is those players/ building blocks are few.
Holmes said the plan is to put the most competitive team possible out  on the field in 2021. Did you catch that? Competitive. He wants the Lions to be battling better. He did not say he expects or promise a quick turn around or the Lions to win more games. Just to be more competitive.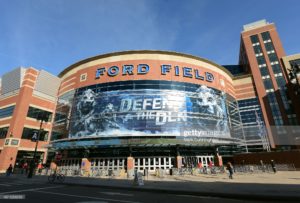 The Detroit Lions have the fourth most losses in the NFL since 2018, Bob Quinn and Matt Patricia (both fired during the season) left the roster with a lack of both talent and depth leaving for little choice other than a rebuild.
Holmes did also say he prefers to build through the draft so at this moment it does not sound like he will spend much in free agency. So no matter if it is worded rebuild, retool or reshuffle, major changes are coming to the Detroit Lions.