New Detroit Lions General Manager, Brad Holmes has wasted little time in taking an axe to former GM Bob Quinn's roster. To date Holmes has cut eight players from the Quinn era and traded the franchise quarterback (Matthew Stafford) to the Los Angeles Rams for two-first round draft picks and a third round draft pick as well as Rams starting quarterback Jared Goff. In doing so Holmes is setting the Lions up for future success.
As with any new front office and coaching staff, Brad Holmes is no different. Holmes is looking to put his fingerprints on the Lions roster. A roster filed with slow, aging over paid players. Holmes made it clear he prefers young fast versatile players.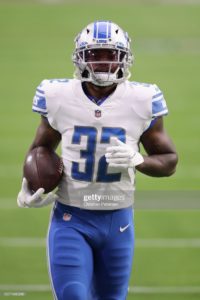 By freeing up the Detroit roster of players that do not and will not fit what the Lions are trying to do, Holmes is setting the Lions up to fail. Yes, I said fail. The team is void of enough impact players to win. That is a good thing. This is a total rebuild.
When any team in any sport rebuilds, high draft picks are critical to future success. By pairing down rosters general managers increase the probability they will net high draft picks, Brad Holmes has done that.  Holmes has made it nearly impossible for the Lions to be anywhere but a top three pick in next years NFL draft. Coupled with the Los Angeles Rams first round draft pick in 2022 and 2023.
The popular phrase used by fans and media when a general manager strips a roster of talent is "tanking." It may sound crude, but the is in essence exactly what is taking place.
Brad Holmes has said he does not like the term rebuild, but he prefers retooling or reshaping. Call it what you will. A new Detroit Lions team and roster will emerge when the dust settles.
While the Detroit Lions are set to be bad (really bad) for the next two years. If Brad Holmes does his job, the Detroit Lions are going to be a good solid team. Like the one Holmes played a key role in with the Rams.