As a Detroit Tigers fan, it is easy to get ahead of yourself. To look into the very near future and see what are now Tiger top prospects evolving into a very good baseball team. After all, MLB Pipeline has the Detroit Tigers farm system ranked #2. But, the reality is that there is the upcoming season to tend to first. Here is how I see it shaping out for the Tigers.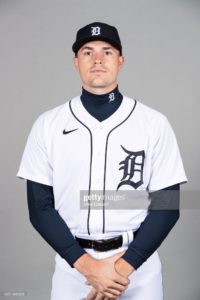 First I believe Tarik Skubal will break camp with the Tigers and head to Detroit at the close of spring training. I also believe both Casey Mize and Matt Manning will head to Triple-A but will both spend time in Detroit. The future of Tigers pitching both starters and relief pitching is going to be very good.
This will be another long season in Motown. That said there will be excitement at Comerica Park this summer as other top prospects get call up to get their feet wet. Not to mention fans tracking other top prospects not at Triple-A such as 3B, Gage Workman.
In the past, Detroit Tigers owner Mike Ilitch spent money on high priced, big name free agents. The late Ilitch's son Christopher is now owner and has vowed that he to will spend money when the core players are close to being full-time major league ready.
With only Miguel Cabrera being owed $32 million per year for the next three seasons, Detroit is poised to dip into the free agent market this coming off season. With team needs at center field and short stop the Tigers can and most likely will target big names on the market.
New Detroit Tigers manager A.J. Hinch has put together a solid coaching staff. Hinch oversaw the final stages of the Houston Astros rebuild and took the Astros to the World Series just two years after being named Houston's manager.
The Detroit Tigers are in the final stages of a rebuild with A.J. Hinch in the dugout. They also have an owner who will spend money, and is armed with a very good prospect pipeline.
Better days are head for the Tigers. But first the 2021 season must be played.