The Detroit Lions were (and still are for the most part) tight against the salary cap. On Wednesday morning it was announced the team has restructured the contract of presumed starting quarterback Jared Goff. There was some cap relief to the tune of $15. It does however also mean the Lions are tied to Goff longer.
Detroit Lions General Manager, Brad Homes, has stated many times that Jared Goff was THE reason the Lions traded former quarterback Matthew Stafford to the Los Angeles Rams.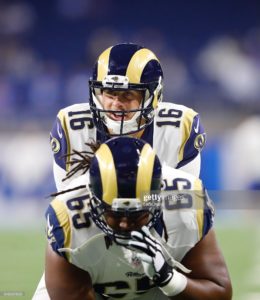 Holmes has had a solid relationship with Goff ever since he spearheaded the Rams drafting him. While it is true the Lions received two-first round draft picks as well as a third round pick, Holmes says Goff was the reason for the trade.
With a base salary of $25.65 million, the Lions converted $20 million of the contract into a signing bonus. So Goff gets all that money up front. While he was going to be the presumed Lions starter this season Jared Goff is now likely to be the Lions starting quarterback for at minimum two seasons and possibly more.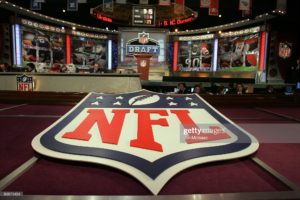 Sure Brad Holmes has said that all draft options were on the table at #7 including a quarterback in the 2021 NFL Draft. Now the Lions have even more options. If a quarterback they like is not there they can either draft another position of need or move back and acquire more picks.
The restructured contract allows the Lions to sign their draft class as well as sign any free agent during the season in case of injury. It could be just as Holmes has said, he views Goff as the starting quarterback moving forward.
The real proof will come during the draft. When the Lions draft their first round draft pick all will be revealed.