In roughly 100 days the Columbus Blue Jackets under the guidance of general manager Jarmo Kekalainen have traded Nick Foligno, David Savard, Seth Jones and today another long time Blue Jacket joined the list, Cam Atkinson. With that a successful era of Blue Jackets hockey has closed. Yet, Kekalainen and the team he runs were the big winners of the 2021 NHL Draft.
Jarmo Kekalainen said the goal is to win the Stanley Cup, and that has not happened. Kekalainen went on to say it is hard to say goodbye to players that made up the core of the Blue Jackets 4 year playoff run. But sometimes hard decisions need to and must be made.
It is never fun to see players that have helped a team and have done great things in community get traded away. But professional sports is a business. The trading of four cornerstone players was absolutely not personal. It was business driven.
Nick Foligo and David Savard were traded at the deadline for first round draft picks. Seth Jones was traded for Adam Boqvist, a 2022 first round draft pick and other picks. Cam Atkinson was shipped to the Philadelphia Flyers for former Blue Jacket, Jakub Voracek.
Many Blue Jackets fans were angry that Atkinson was moved as he beloved and a fan favorite. A deeper look at the trade shows why Kekalainen was right to bring Vorcek back.
Cam Atkinson is a good player and gifted goal scorer. Atkinson lacks assists which is one reason Vorcek was brought in. Vorcek is an assist machine. That is good news for Patrik Laine who needs the puck passed to him so he can do what he does best, fill the net.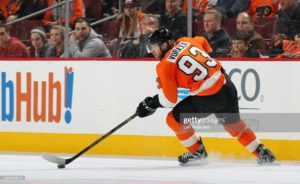 The Columbus Blue Jackets power play has been mostly powerless the past few seasons. During the past eight season Vorcek has 142 power play assists. So Columbus is getting a player who can help generate more offensive opportunities that Atkinson was able to.
While shake-up is never fun there are times it needs to be done. In my opinion Jarmo Kekalainen was correct in trading players and reshape the future of the Blue Jackets. So far so good.