There was bad, there was awful, there was some good sprinkled in and a rally that fell short. Just like that the Detroit Lions 2021 home and season opener came and went. The Lions had eight new players on offense and four newcomers on defense. The team also have a new head coach and coaching staff and a new general manager. No other NFL team has undergone more substantial changes.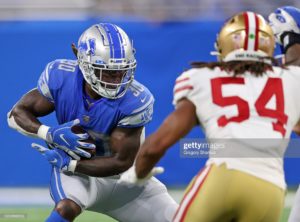 Let's dive right into the bad. I mean there is no sugarcoating it. The Lions defense is bad. Bad may be a kind word to use. Former Lions head coach Matt Patricia was viewed as one of the problems of the defense. That simply is not entirely true. The Lions gave up 31 first half points to the 49ers.
New Detroit Lions quarterback Jared Goff looked, well bad and lost at times. To be fair the Lions roster is void of playmaking wide receivers. Still Goff is a good deep ball passer and did not attempt very many deep passes.
Some good news 2021 Detroit Lions draftee Derrick Barnes played well. The young linebacker played well and made some very nice tackles. Barnes looks like a player who should see more playing time until he cracks the starting lineup. If he continues to play well his time should come quickly.
One unit that was viewed as the Lions strength lived up to the billing. The offensive line. They opened running space for the backs. The Lions ran for 116 yards a marked improvement over the past several seasons. Second year player Jonah Jackson and rookie Penei Sewell stood out. Both players held their own vs a 49ers defense that is one of the leagues best.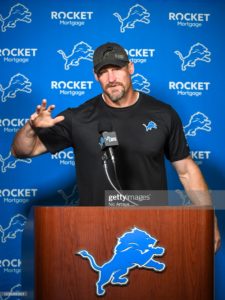 The Lions had a late flurry and almost pulled off a comeback. The team showed fight and fought until the end. That is something head coach Dan Campbell vowed when he took the head coaching job his team would do.
Rebuilds are not fun and losses mount. But if the Detroit Lions can come away with positives and fight until the end, the losses will be easier to take.