Jarmo Kekalainen, tried to tell us. He never wavered in his assessment of the Columbus Blue Jackets roster he put together. While media outlets and fans not to mention hockey experts scoffed at the notion that the Blue Jackets were not reloading but about to enter a full-blown rebuild. Kekalainen insisted his team was indeed reloading. At 7-3, tying the best start in franchise history, Jarmo Kekalainen has to be grinning.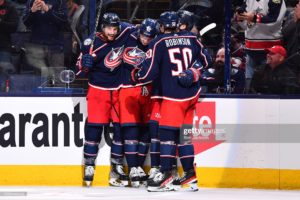 What is going on with the Columbus Blue Jackets? A massive roster overhaul chalked full of young players, some of which have barely any NHL experience while others are rookies sprinkled with some veterans have the Blue Jackets playing well.
I dare say not many people (myself included) saw this coming. Yet, here the Blue Jackets are and it appears they are not going away anytime soon. Is this a playoff team? It is still early in the season so that is difficult to forecast. That is not to say they are not. After the start they have had and as young players seem to be getting better with each game played, anything is possible.
Gritty, savvy, undeterred, pick one. Shoot pick all three. This is what I feel best describes the start of the 2021-22 Columbus Blue Jackets season. It has been very good to witness the job head coach Brad Larsen and his coaching staff has done. From game preparation to in-game adjustments Larsen is pushing all the right buttons.
Sure the 3 losses were clunkers, that said every team has clunker games during the course of the season including would be Stanley Cup champions. The bad games aside, the Blue Jackets have bounced back after the bad losses to win the next game played.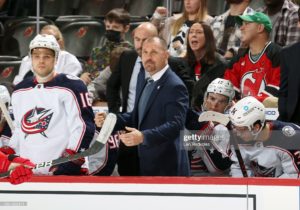 While a losing streak could turn up, so could a winning streak. How about the third periods for the Blue Jackets? In what use to be a bad timeframe the Blue Jackets are now finding a way to finish games. In fact, Columbus is making a  thing out of third period comebacks and wins.
This is the team that Jarmo Kekalainen has put together. With it doubters have been silenced.