It is not new. Anti-vaccinationists have been around for a long, long time. From small pox to other pandemics, plague's and health crisis there have been people who have resisted vaccines  for one reason or another. As the COVID-19 global pandemic rages on, this time in the variation of the Omicron the question becomes when will people get vaccinated?
I must say it is certainly a persons right to not get vaccinated. I have no problem with that. I would also like to say that to me that comes off as being a bit selfish. Let me elaborate.
The way to end pandemics are through vaccinations. It is also the single best way to protect your love ones. 800,598 people in the United States have passed away from COVID-19. If those people had been vaccinated or people around them the numbers would not be as high.
What boggles my mind is that unvaccinated people believe they are entitled to the same rights as vaccinated people. This is a dangerous place to tread, I understand that. But, as a father of three children and a wife who's health is compromised I feel that unless people are willing to look beyond themselves they should have some restrictions.
men and woman in the armed forces fight for our freedom daily. I get to move about because of the sacrifice being made. Getting a vaccine is a sacrifice that should be easy. It should cause people to unite in a fight for freedom of health.
The more people resist the longer it is going to take to get over this death machine known as COVID. I remember in the during the 1970's when C-3PO and R2-D2 were encouraging people to get vaccinated for Whooping Cough.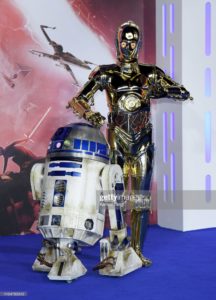 Maybe the two iconic Star Wars characters should be brought in to encourage once again.