The Detroit Lions are 2-11-1 on the season. Do not let that fool you, the Lions are better than the record would indicate. For weeks the Lions seemed locked into an destined for the first pick in the 2022 NFL Draft. By beating the Arizona Cardinals, Sunday the Lions fell to the second pick at least for now. Here is the catch. Draft position does not matter. Really. Detroit will still pick in the first 10 draft slots and by all accounts they will get an elite player. That should not be the focus.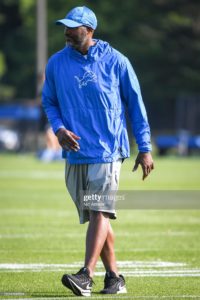 Perhaps you have heard the phrase that reverberates around sports franchises, "build the culture." So what exactly is building the culture? The phrase in it's truest meaning is an expression of team values, attitudes and goals. Building the culture put's the team's focus on winning, improvement and promotes team successes.
Detroit Lions general manager Brad Holmes said that is critical to the teams success by laying a solid foundation of culture building. Head coach Dan Campbell echoed the same thing. The fact that the Lions are winning games late in the season is a good thing.
This is a rebuild. Dan Campbell and his coaching staff have done a remarkable job with a roster void of a bunch of talent. The Lions have lost many close games. The fact they are starting to win some shows a few things.
Players have clearly bought into what Holmes and Campbell are trying to do. The team has fought hard and not given up even as losses mounted. The Lions are not even close to being the worst team in the NFL.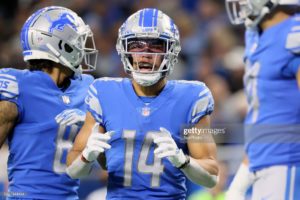 Another thing that has become clear, the organization does not seem to mind sliding in draft position either. Players are focused on winning games, the coaching staff is focused on getting everyone better prepared.
Fans need to look past draft picks. It is far more important to build the culture simply because that has a far reaching impact on the team moving forward.