The 3-13-1 regular season record does not sound like a bright future is ahead for the Detroit Lions. What if I told you that given the state of the L.A. Rams, the Lions future has very good potential? This is not a "homer" or "drink the kool-aid" write up, so ditch that thought right now. This is what I see looking at both teams. One playing in the NFC Championship Game (Rams) and one trying to reverse it's fortunes (Lions.)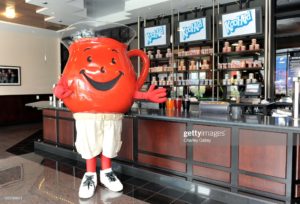 The Los Angeles Rams are a very good football team and on on the cusp of grabbing a spot in Super Bowl LVI (56.) The Detroit Lions are rebuilding….. again. However this is where hope comes in, hope in the form of Lions general manager Brad Holmes.
Holmes you may recall spent 18 years working in the Rams organization.  You see Brad Holmes played a large role in the Rams roster building. Holmes is known for getting tremendous talent in the mid to late rounds of NFL Draft's. Something he demonstrated with his first Detroit Lions draft class.
With seven draft picks in last years NFL Draft, six of Brad Holmes seven picks became starters during the 2021 Detroit Lions season. The seventh draft pick gained more playing time as the season moved along.
The Lions traded longtime starting quarterback Matthew Stafford to the Rams and cashed in. Holmes has two- first round draft picks, a second round draft pick and three third round draft picks as well as one each in rounds 4-7. One more draft tidbit of note the Lions have been awarded an NFL record three compensatory draft picks due to free agents who signed with other teams.
As if the plethora of draft picks was not enough the Lions will have $35 million in available salary cap space and will be able to bring in a few big name players to push the rebuild along. That is something Brad Holmes spoke about after the season.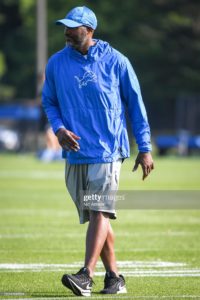 Holmes told reporters that he now intends to add players, signaling that 2021 was a bottoming out season for the Lions. NFL rebuild are faster that other sports.
For Detroit Lions fans take a look at the L.A. Rams. If you like what you see and it is hard not to, imagine that coming to Motown.