In a "normal" season playing out the string is less than desirable. It can be even worse if a franchise is facing a long daunting rebuild. Last season when Columbus Blue Jackets general manager, Jarmo Kekalainen began trading veteran players and announced a reset (call it what you will,) the future of the Blue Jackets became the focal point. Gone was a nice playoff run, enter a painful rebuild. Right? No!! Here is why fans should be both excited and optimistic for the future.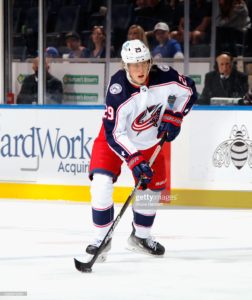 Hovering around .500 this season with a new head coach (Brad Larsen) has been a pleasant surprise. The young Blue Jackets have battled together and by in large grown as a group throughout the season. Officially eliminated from the 2022 Stanley Cup Playoffs is not all bad. Armed with two first round draft picks this summer, fans can count on the Blue Jackets battling through the final game of the season and not throwing in the towel.
Being the youngest team in the NHL has set the Blue Jackets up for success sooner than later. Being young and less physical than many teams the Blue Jackets have had to stand up for one another this season. There is a real (and I mean real) need that needs to be addressed, a physical player or two needs to be brought in during free agency this summer.
With it's core players now being young and very skilled, the Blue Jackets are in good shape going forward. Already this season the young Blue Jackets have shown they can play with anyone including the best teams in the league. Now it is just a matter of those same young players taking another step in development.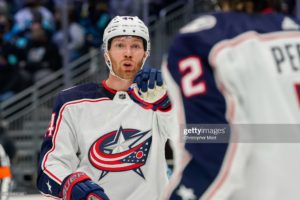 I am going to go a step further, I believe the Columbus Blue Jackets future is bright. Look I really liked those playoff teams. But, there is something in the air in Columbus. A new dawning of Blue Jackets hockey is coming. This team is young, fast and has some high-end skill on it.
This has been a fun season even with no playoffs. This summer will be very interesting.
Drop a comment and let me know your thoughts on the direction of the Columbus Blue Jackets.