Detroit Lions general manager, Brad Holmes told the media and the Lions fan base at his introductory press conference that he intended to build the core of his roster through the NFL Draft. Holmes cautioned this would take some time without putting a timeline on the roster restructure. Cleveland Browns quarterback Baker Mayfield has asked for a trade as the Browns have brought in  Deshaun Watson to call plays. In San Francisco wide receiver/ running back, Deebo Samuel has asked for a trade due to being over used and wanting to lineup just at receiver. The Detroit Lions should stay away from both players, here is why.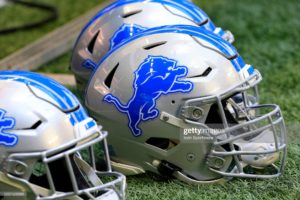 If the Detroit Lions were closer to the end of a rebuild and ready to compete for division titles and playoff spots, then trading for either Samuel and or Mayfield could make some sense. After all both players are young and talented.
Jared Goff the current Detroit Lions quarterback is and should be the stopgap quarterback until the team is ready to draft a QB (which could happen in this years draft.) Baker Mayfield who's character has come into question is better suited to call plays elsewhere in my opinion as Lions head coach Dan Campbell is still building the culture he wants.
Deebo Samuel is talented. There is not question, and no debate about it. While the Detroit Lions do have a need at the wide receiver position, does it make sense to either give up draft picks as well as then sign Samuel to a $20-$30 million per-year contact for a team that is not close (at this time) to winning?
Back to the comments Brad Holmes not only made but continues to bring up, building through the draft. Everyone likes quick fixes, I know I do. But in sports quick fixes are the equivalent of a band-aid. Meaning there is still much work to do to stop the bleeding of losing.
Holmes also said that the organization needs as much draft capital as they can get. Trading Matthew Stafford to the Ram last offseason helped the Lions acquire precious first round draft picks in 2022 and 2023. Judging by his comments made a few days ago, Holmes does not sound thrilled with the rising costs at the receiver position.
That cost would not only be in money form, but if they traded for a player like Deebo Samuel it would surely cost at least one if not two first round draft picks. This is a retooling of a roster that has needed one in the worst way. I echo what Brad Holmes said the proper way is to build is through the draft and not rush by costing the team draft capital and salary cap space.
Drop a comment and let me know what you think of the Lions plan to build through the draft.