The Detroit Pistons are coming! GM, Troy Weaver has done some very good work in recent days to push the Pistons rebuild ahead. With the moves, the Pistons rebuild suddenly looks much better and the team should start to reflect that this season, though not necessarily in wins/losses and that is okay. What is okay is the Pistons future looks bright.
In the 2021 NBA Draft, the Detroit Pistons brought in Cade Cunningham from Oklahoma State University. This season Troy  Weaver would begin to place more talent around Cunningham.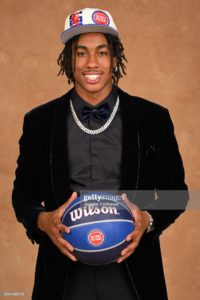 The Pistons picked #5 overall and selected Jaden Ivey, from Purdue. The guard will team with Cunningham and the duo will be one of the top backcourts in the NBA as they develop together and gain chemistry. Ivey, who has a lot of speed which allows him to be a dangerous player in transition should complement Cunningham's skill set which will be fun to watch.
The Detroit Pistons traded Jerami Grant to the Portland Trail Blazers for a 2025 First Round Draft Pick. At first Piston fans moaned about the trade while Weaver sat back and formulated a plan so good that it caught many by surprise.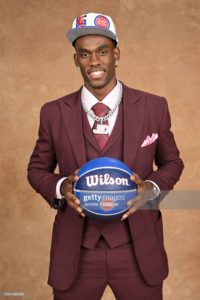 Troy Weaver traded the 2025 first round draft pick to the New York Knicks for the #13 overall pick which the Pistons promptly got the big man they have been missing. Jalen Duren from the Memphis Tigers.
Duren who Troy Weaver locked onto is a good fit for the Pistons. While he does have some limits to his game, he fits well with what Weaver's vision is for the Pistons and was a very good draft pick.
In a draft that saw Troy Weaver be both aggressive and exercise patience the Pistons core players now look dangerous (yes development needs to still take place,) Cade Cunningham, Jaden Ivey, Jalen Duren and Saddiq Bey give the team a solid foundation. One that in time will develop into a very good, fun team.
Troy Weaver absolutely nailed the draft. In fact the Detroit Pistons were this years biggest winner and it was not close.