The Detroit Lions 2022 training camp is fast approaching (July 30.) With a roster full of young players training camp will be under the microscope of the public eye. Once again, I need to stress this is a rebuild, so do not think for one moment the Lions are going to go from 3 wins to the playoffs. Also, much like last season wins/losses do not matter, at least to the degree fans believe they do. So what could or would constitute as a successful season? That's a loaded question, let's take a look.
I am going to drive home the fact that the Detroit Lions need to stay healthy first and foremost. Last season the team had a rash of injuries that crippled units from being more consistent. The injuries ended seasons for several players. Usually a team can survive a player who is out 1-3 weeks, but the whole season was a bit much.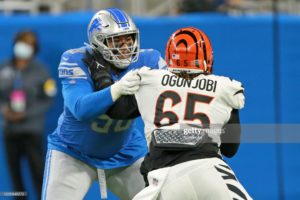 Penei Sewell, who can play both tackle spots is a beast. He is one of the players I expect to take a massive step forward after a stellar rookie season. The Detroit Lions ran the ball for an average of 5.1 yards between the right tackle and right guard last season.
D'Andre Swift, the young running back needs to stay healthy. Swift is one of the best running backs in the NFL when he is on the field. A good run game is a blessing to any quarterback. The Lions have a top 5 ranked offensive line, and when all are healthy can give Swift the room he needs to roam free.
Derrick Barnes, he played better as the season moved along. The Lions linebackers to me are the biggest question mark heading into training camp. This is a group the simply put, needs to improve across the board. Rookie Malcom Rodriguez is a player I am going to focus on. He received a lot of praise from teammates and coaches during rookie camp.
The Lions wide receiver room is in much better shape heading into camp this year than it was a year ago. This group looks like they can be solid. Last season fourth round draft pick Amon-Ra St. Brown took the league by storm. Brown a slot receiver was forced to play WR1 due to injury and did a very good job. Now with DJ Chark and first round draft pick Jameson Williams (at some point, he is recovering from injury.) The receivers look solid.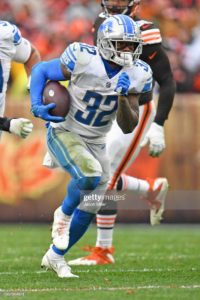 The focus on the 2022 season for the Detroit Lions is and should be player development. This is a young team with a bright future, but that future is not yet and that's okay.
What are you looking for as the Detroit Lions start training camp? Feel free to leave a comment and let me know.