MLB Pipeline and their group of scouts are among the most reputable, trustworthy that cover and rank prospects. For the Detroit Tigers looking to gain momentum in terms of high end prospect talent four prospects landed on MLB Pipeline's top 100 prospects which also meant a change for the Tigers rankings as well.
First let's take a look at where the four Tigers prospects landed on MLB Pipeline's top 100. OF- Max Clark came in at #15, 3B/2B Colt Keith came in at #26, P-Jackson Jobe was listed at #59 and 2B-Jace Jung was ranked the #72 prospect in all MLB.
Now how do those four rank in the Detroit Tigers top 30 prospects and what does the future hold? Those four ranked in the MLB Pipeline top 100 (Clark, Keith, Jobe and Jung) also represent the top four in the Tigers organization. Four in the top 100 is not bad, yes more talent is needed but when considered Riley Greene and Spencer Torkelson are young the four prospects give the Tigers some promise.
Max Clark who the Tigers drafted third overall in this years MLB Draft has all the tools to be a special talent and future all star. Graded:
60-Hit, 50 Power, 70-Run, 65-Arm, 60-Field for an overall 60 makes Clark the top Tigers prospect. Clark is a contact hitter who uses the gaps very well. He has the plate discipline scouts drool over. Clark is a very good fit for Comerica Park.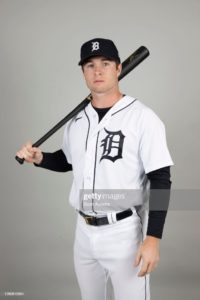 Colt Keith drafted in 2020, has been injured so this season is a better look as to what he brings to the table.
55-Hit, 60-Power, 45-Run, 60-Arm, 45-Field, 55-Overall, in short Keith has All-Star ability he has cut down on strikeouts and is developing a better eye at the plate which is why he made the top 100 prospects.
Jackson Jobe is a pitcher who has the stuff to reach a #2 in a rotation. After a rough start last season the real Jobe began to show and has carried over.
65-Fastball, 65-Slider, 55-Changeup, 55-Cutter, 50-Control, 55-Overall, with a fastball that sits at 95-97 MPH and a changeup that dips to the low 80's it's easy to see why Detroit is high on the young pitcher. Again, if he develops he can be a valuable #2 and fringe All-Star.
Jace Jung  is a player who can impact the future Tigers lineup with his plus power to all fields.
55-Hit, 55-Power, 40-Run, 45-Arm, 45-Field, 45-Overall.  Jung has the ability to be an impact hitter for the Tigers. His numbers in terms of grades should change the more seasoning he gets.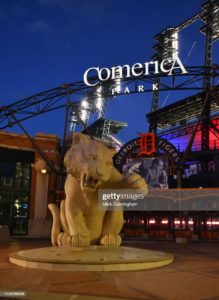 The Detroit Tigers have players who will fit nicely in Comerica Park. The hitters are all gap first power second hitters. That is not an issue. Colt Keith has the most power upside, while Max Clark and Jace Jung should get on base with some power, about 20 homerun ability each.
It has and will take time but the Detroit Tigers have some nice talent, more is needed.