With the recent departure of former Detroit Lions head coach Matt Patricia, much was brought to light about what Patricia did not do during his time on the Lions sidelines. The list is long and I do not feel like rehashing. That said, with the organization now searching for a new general manager and a new head football coach here is what I feel the Lions need to look for.
Whoever is chosen to be the Detroit Lions next head coach, that person must be flexible. Flexible in terms of schemes as well as in-game changes when things are not going well. That is one of my biggest issues I had with Matt Patricia. He simply refused to change anything during a game. He was going to stick to the game plan come hell or high water. Most of the time the water was over Patricia's head.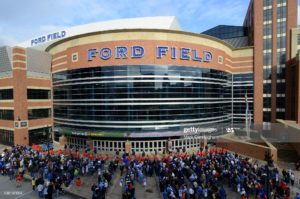 Understanding. The next head coach in the Motor City needs to have a clear understanding of every situation, not only gameday, but in the practices and film studies leading up to a game. Understanding other teams weaknesses as well as creating mismatches and exploiting them. That is another area Patricia struggled in mightily.
The one characteristic the new Detroit Lions must have in my opinion is strong leadership. A team can never and will never have or develop a winning culture unless the main leader is strong. Strong leaders also command the respect of players, assistant coaches, front office personnel and owners. Good leaders are willing to listen to others for the greater good.
First and foremost the Detroit Lions need to hire a new general manger. That said the front office needs to be doing homework on possible head coaches. There needs to be open discussions and finally an agreement on all sides.
For an organization that is about to rebuild yet again, the next step is critical.