This year's spring training marks the first one since 1954 Detroit Tigers legend and Major League Baseball Hall of Fame member Al Kaline has not been in Lakeland Florida for spring training. Kaline passed away last April. The Detroit Tigers are still honoring the man known as "Mr. Tiger."
The Detroit Tigers have placed a jersey with the familiar #6 and Kaline stitched above the number in Kaline's old locker. It is a way that players, coach's and Detroit Tigers front office have chosen to remember the Tiger icon. Such honors go to players who exemplified team, city and general good characteristics that seem to set them apart from others.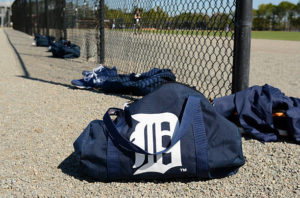 No matter if he was a player, broadcaster,  special assistant to the team President or just helping with batting instructions and fielding tips, Al Kaline was for 66 years at Tiger Town in Lakeland, Florida in uniform ready and willing to pitch in.
Kaline, made no secret about his love for the city of Detroit, Michigan or the people or his beloved Detroit Tigers. The Detroit Tigers front office, players and coaching staff has never steered away from how they felt about "Mr. Tiger."
So with little fanfare, but deep respect for Al Kaline, the Detroit Tiger clubhouse staff members prepared his uniform and a locker as they have done over many years.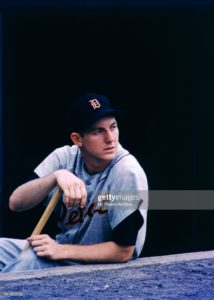 Al Kaline gave much to the game he loved. He also gave to the Detroit Tigers and city of Detroit. Kaline simply could not stay away and nobody was going to tell he had to. This is just a little look at how not only the Detroit Tigers viewed Kaline but how the clubhouse attendant's also viewed him.
What makes it even better in my opinion, is that the Detroit Tigers did nothing to draw attention to Al Kaline's locker being set up with his uniform. That is exactly how Kaline would have wanted it to be.