When the Detroit Tigers traded star pitcher Justin Verlander to the Houston Astros in 2017, the Tigers received prospects (catcher) Jake Rogers, (outfielder) Daz Cameron and (pitcher) Franklin Perez. Perez was thought to be the centerpiece of the trade, which could stand to reason. At one point Perez was the Tigers top prospect. That was a while ago.
Franklin Perez, was a once can't miss prospect. After his trade to the Detroit Tigers the injury bug hit Perez. 2018 and 2019 saw the young right handed pitcher miss large chunks of the seasons due to injuries.
Before injuries Perez's fastball ranged from 92-92 mph. Yesterday, Franklin Perez took the mound for the Tigers and what proceeded next was nothing short of concerning. Perez's velocity was way off.
In two innings of work, Perez threw four fastball at 85.8 mph, 86.3 mph, 88.9 mph and 88.3 mph. Nowhere close to his old 92-94 mph. What is puzzling is what has happened to the young pitcher. Perhaps, the past shoulder injury is to blame.
Detroit Tigers manager A.J. Hinch was asked about the velocity issue and if he thought the velocity would return, Hinch's reply was somewhat downtrodden "I don't know, We'll see."
The fact that Franklin Perez has been healthy for a year now, is concerning. Last year at spring training Perez's fastball hit 92 mph regularly. So the million dollar question is what happened.
"That's one of the things we're going to evaluate." Hinch said after yesterdays spring game. Without his velocity Perez threw a steady diet of off speed pitches. Changeups, curveballs and sliders. But without a fastball a pitcher can only last so long.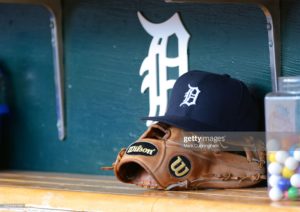 The hope is that the Detroit Tigers medical staff and pitching coach Chris Fetter can help Perez find his velocity. It would greatly help both the pitcher and the Detroit Tigers.
Here's hoping they can fix the issue.