No, it did not happen during the 2021 NHL season. Moritz Seider, one of the Detroit Red Wings top prospects did not get a call up. That is just fine. No really. Seider continued his development this past season in Sweden, where in 41 games played the young defensemen amassed 7 goals and 21 points yet it was Seider's growth in the defensive end that really stood out.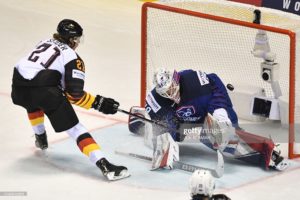 Let's get this out of the way right now. Moritz Seider is a top line defensive player. Drafted in the sixth overall spot in the first round in 2019, caught many around the NHL off guard. The pick came from Detroit Red Wings general manager Steve Yzerman, who he and the Red Wings scouting department felt confident in Seider.
Before the season many people (myself included) felt this would be the season Moritz Seider would "get his feet wet" with an in season call-up. Yzerman and the Red Wings front office felt another season of development was the right steps to take.
Playing in Sweden, Seider showed his development days are nearly done. Both offensively and defensively. Seider showed considerable growth. His passes were spot on. He was a physical presence at both ends of the ice, although it showed a bit more in the defensive end.
For the rebuilding Detroit Red Wings they can do nothing but benefit from Moritz Seider. He looks like he can even improve a bit more which is downright scary.
Yet, for a young player who is being counted on heavily for the Red Wings organization Seider's play has been spot on. If he feels pressure, he sure does not let it show. That is a good sign of character. Something Yzerman looks for when scouting and drafting players.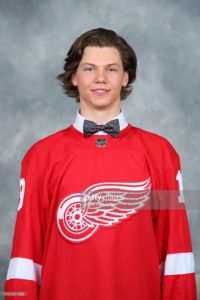 I said this last year and say it again. I do think next season, Moritz Seider will at the very least get an in-season call-up. The way his game has grown, he may not be sent back to the minor leagues.