Exit John Tortorella. The winningest coach in Columbus Blue Jackets history. During Tortorella'a six year run as Blue Jackets head coach he guided the team to a 447-227-166- .568 record and took the Blue Jackets to the playoffs four times. Tortorella was also brutally honest and had a short leash for any and all players who messed up during games. Many big named players were benched for long periods of time when they drew Tortorella's ire. After the 2020-21 Blue Jackets season, John Tortorella and the team mutually agreed to part ways.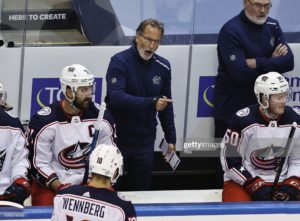 What is next for the Columbus Blue Jackets and a new head coach? GM Jarmo Kekalainen gave a strong look into what he is looking for in the next bench boss. "I think it's important the coach sets the standard, I think that's why Torts was so good. He set the standard every day of how we work here and what we do and how we go about our business. I think that's really important, how you go about it. There are different personalities, but I think strong values and the standard, that's the key to the selection process that we have here."
Kekalainen met for hours with Blue Jacket players. He said it was an honest meeting in which he asked what the players want in the next head coach. From the difficult to work with Tortorella, players would like a more player friendly coach.
That does not mean push-over! It means a coach who will coach in games and not bench for a simple mistake made.  That seems reasonable. John Tortorella showed the Blue Jackets what it takes to win. That should never be lost. In spite of a bad season the Blue Jackets still have a very good hockey team and should rebound with the right coach.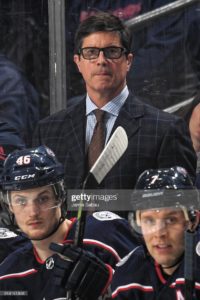 Defensive coach Brad Shaw is also leaving the Blue Jackets so he is not a candidate to take over as head coach and will not receive an interview. I have a hard time believing assistant coach Brad Larsen will be named coach. Larsen oversaw the Blue Jackets power play for years. A unit that was near the bottom of the NHL on a regular basis.
Who will succeed John Tortorella? That remains a mystery only Kekalainen can answer. An answer that may not be made public until after the playoffs.