Thursday long time Columbus Blue Jacket assistant coach Brad Larsen was named head coach. Blue Jackets fans greeted the news with a mixture of mostly negativity with a bit of optimism. So what does this mean for the organization moving forward? That is a big question right now.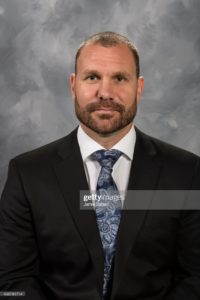 One factor that could have been in play for the Columbus Blue Jackets hiring, is that Brad Larsen knows the organization. He also knows the current roster. So that has some consistency and does not rock the boat to much as far as bringing in a coach from outside the organization.
Brad Larsen has been in Columbus for 11 years. During his time as an assistant coach the Blue Jackets record is 269-208 with 59 ties. So Larsen has been part of the winning in Columbus.
After the season concluded, and is was announced that former Blue Jackets coach John Tortorella would not be returning, Blue Jackets general manager Jarmo Kekalainen met with players and asked what they would like in the next head coach. The players were united and said they wanted a "players coach."
Larsen fits that bill. The term "players coach" does not mean pushover, not at all. It means a coach who is willing to listen to players and give them a chance to prove what they ask for, while being able to scrap that and change to what the head coach wants to do as the situation dictates.
While it is true the Blue Jackets power play struggled mightily under what many fans believe to be Larsen's watch a deeper look tells a slightly different story. John Tortorella coached teams have a history of weak power plays.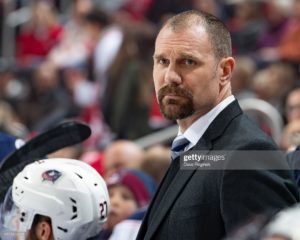 While Brad Larsen may not have been the sexy name as far as head coaching candidates. Jarmo Kekalainen is banking on it being the right one for his hockey team. Time will tell. But for now Blue Jackets fans should back away from the ledge and see how this plays out.