At the University of Texas, Ty Madden was the best pitcher on the Longhorns staff. During his college playing days Madden would take a fastball that sat between 90-92 MPH which was a bit underwhelming and transform it into a pitch that now touches 99 MPH routinely. Widely considers one of the top 5 pitching prospects and MLBPipelines #9 ranked overall prospect, Madden fell into the Detroit Tigers lap at pick #32.
Last year Ohio State catcher Dillion Dingler who was thought to be first round talent fell to the Detroit Tigers in the second round. This year, was even better. Ty Madden who is nearly MLB ready was an absolute gift to the Tigers.
Ty Madden is a four pitch pitcher. Fastball, Slider, Curve and Changeup. His fastball and slider both grade out at 60. While his curveball  grades a 55 with his changeup coming in at 45. Madden uses his fastball to set up what has become a wicked slider to get outs.
The slider is a Detroit Tigers specialty. It is no exaggeration when I say that every pitcher on the Tigers pitching staff and organization wide throws a slider. Which is good when it is thrown correctly it can be a nasty pitch.
Ty Madden could have easily been the Tigers pick at #3, the team opted for high school pitcher Jackson Jobe. It is not often that a pitcher with the talent and stuff of Madden falls so far. But the Detroit Tigers got a steal.
The Detroit Tigers were the only team to walk away from the first round of the 2021 MLB Draft with two prospects ranked in the top 10. This will do nothing but speed up an already lengthy rebuild. The two draft picks look to set the Tigers future starting rotation.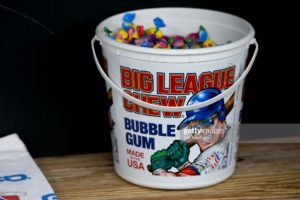 The Detroit Tigers had the second best draft this year as ranked by MLBPipeline. It is not well wishing to think that Ty Madden will be in Detroit perhaps as early as 2023 and cemented in the Tigers starting rotation.