For everything there is a season, and a time for every matter under heaven: Ecclesiastes 3:1
That was a quick year. One that saw God open a door during a pandemic to a new job. I had worked at my pervious job 20 years and was good at it. But injuries are no friend to someone doing heavy lifting. So I walked through the open door God gave. However, after just one year things have soured a bit as new proposals have been made. Those proposals do not jive with my God time, family, or life.
Upon hearing the changes that are coming, I offered a prayer. Not just any prayer. I thanked and praised God for the season (months, years, decades) of heavy hard work he allowed me the strength to endure. I then did something I have never done. I asked God to close the season of heavy work. I also told God that at a new job would allow my wife and I to find a small group to attend, to tend to family things, as well as be more out and about in the community. HE DID IT!
I am blessed with a fantastic wife who sent me a link to a job. Not only that but I was blessed at the job I held for 20 years with a ton of experience that with God's leadership lead to me landing the job.
The job is it at Ohio State. For someone from Michigan and a fan of all things Michigan this was some sort of twisted joke from God. I have learned he has a a great sense of humor. Only one of us is laughing. Actually there are more, my family has joined in the laughing.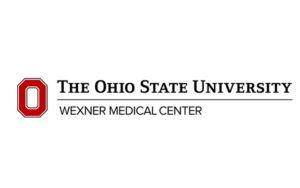 Ohio State aside, wherever the Lord leads, it is my job to walk through the open door. Without question. The hiring process at Ohio State is usually a long one. My hiring process was incredibly short. That is when you know it is from God.
I am grateful for the job I held for just one year. I am even more grateful I serve a God who hears, has mercy and opens and closes doors and seasons. Even if He gets a big laugh out of it.