This past December, When Lucasfilm President Kathleen Kennedy announced the "Kenobi" streaming series coming to Disney +, she actually gave a bit more detail than she had in previous announcements. That being Hayden Christensen would be returning to the Star Wars Universe as Darth Vader. Star Wars fans everywhere roared in approval.
The last time Star Wars fans saw Hayden Christensen he was being put into the life saving Darth Vader suit as a rather badly burned Anakin Skywalker. At the close of Star Wars: Revenge of the Sith.
Christensen never gave up on the possibility of returning to Star Wars, and when the opening came he took it. When it was revealed that Ewan McGregor would be returning as the beloved Jedi Master, Obi-Wan Kenobi, fans wondered what the show would focus on. While that is still not entirely clear, one thing is Darth Vader will be involved.
*****WARNING POTENIAL SPOILERS!!!!!!!*****
Earlier this week starwarsnews.net posted a leaked concept art of Christensen as the famous Darth Vader from the Kenobi series. The concept art for the Bacta Tank brings fans back to both the Empire Strikes Back and Rogue One a Star Wars story.
The Bacta Tank submerges people who are hurt and speeds up healing from injuries. Luke Skywalker was placed in one after he was attacked by a Wampa in The Empire Strikes Back on the ice planet Hoth. While Anakin Skywalker was in a tank on Mustafar which happens to be where he was burned and then made the lava planet his base and built a castle on it.
The Kenobi series is the most anticipated series for Disney + and Star Wars alike. As two of the most popular not too mention beloved characters are set to return. Fans are ready and waiting when the show release date is given. It is known that principal filming has finished.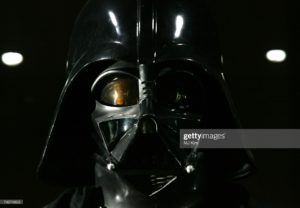 Kathleen Kennedy said that Obi-Wan Kenobi and Darth Vader are set for the "rematch of the century."