The Detroit Tigers have emerged from a long, painful at times rebuild. The team looks like it will be a contending group soon. Not this season. Do not let that dampen your view of the 2022 Detroit Tigers. They are close to being a very good team one more step needs to be taken, the development of top prospects at the major league level. This is why this season will both be fun and interesting to watch.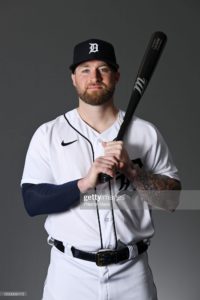 Detroit Tigers owner, Christopher Illitch said when the time was right he would spend money again on the Tigers. This offseason Illitch put his money where his mouth is and spent. Pitcher Eduardo Rodriguez, all-star catcher Tucker Barnhart, closer Andrew Chafin and all-star short stop Javier Baez were all signed as free agents. A nice group!
As spring training was in it's final hours Tigers GM, Al Avila made a surprising trade. A big trade at that. Sending a prospect and the organizations competitive balance draft pick to the Tampa Bay Rays for all-star outfielder Austin Meadows. Avila really needs to get and take all the credit for robbing the Rays of Meadows.
So what development needs to take place. #3 ranked MLB prospect Spencer Torkelson made the final roster. #5 ranked MLB prospect Riley Greene would be on the roster but suffered a fractured foot in spring training. Greene will be up when he has healed. Both prospects are going to need to adjust to the big leagues. They will look good at times and will struggle at times. Both are two important bats and gloves in the lineup. Until they have seen every pitcher and situation development must take place. They do not belong in the minor leagues, that would do no one any good.
Next pitchers Matt Manning, Casey Mize and Tarik Skubal must take the next step in their development and begin to win more often which is expected, still until the do they are a work in progress.
I am on the side that the Detroit Tigers will have a winning record for the first time since 2016, I'll even take it a step further and say they will be in the mix for an American League wild card spot much of the season.
These are the final steps! Once young players have figured it out the Tigers will be a force in MLB.