For better or mostly worse the USFL reemerged after a long hiatus. The ratings are well about as one would expect, not good. What could help the league while also helping the NFL? A partnership of sorts, my thought is why doesn't the NFL use the USFL as a minor league? MLB has a minor league system, the NHL does as well and the NBA, the NFL does not.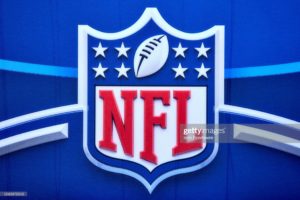 16 players are allowed to be on an NFL practice squad. The Baltimore Ravens and Detroit Lions last season blew through all of their practice squad players as injuries hit both franchises.
Not ever player drafted by NFL teams are ready to play. Why not be able to send a player to the minor leagues for development and playing time? Playing in games is much different than practicing throughout the week. Reps are important for young players to have from a developmental stand point.
This would also be a way to grow the USFL as there are only 8 teams, meanwhile there are 32 NFL teams. By adding 24 teams and being affiliated with the NFL both leagues would grow as fans would be able to follow NFL teams and their young prospects.
The NFL plays games in the fall, while the USFL plays games in the spring. That could continue as well as both leagues games being televised. I believe ratings would improve for the USFL and the NFL would expand which would lead to more revenue. Imagine watching the NFL draft and seeing a few players being sent to the minor leagues. Fans and organizations can keep tabs on said player or players and watch them take steps to being a full-time NFL player.
In my opinion this is something that at the very least should be explored. Round the year football would make many fans happy and would grow the sport.