When Brad Holmes took over as GM of the Detroit Lions, both Holmes and Lions Principal Owner, Sheila Ford Hamp said the team was going to rebuild from the ground up. That rebuilds take time, but in order to set future winning up, the rebuild was necessary. Not even two years into a massive rebuild the 5-7 Detroit Lions host the 10-2 Minnesota Vikings today at Ford Field. The 5-7 Lions are favored to win.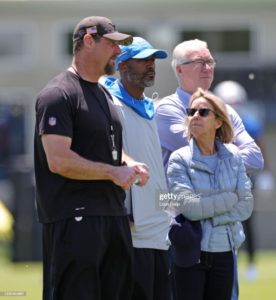 Every fan base of a team the has rebuilt or is rebuilding, looks for a sign that things are trending in the right direction. Rebuilds do take time. How much time is largely dependent on the GM, scouts and head coach. When Brad Holmes took over the Detroit Lions, Holmes took an axe to previous GM Bob Quinn's roster.
The Lions won just 3 games last season, Holmes has had two very good drafts which is laying the foundation for what is taking place today. with two more wins and still more games to be played the Lions are in the mix for a playoff spot.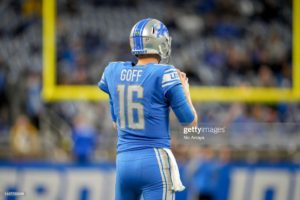 Jared Goff who was viewed by, well everyone as a bridge quarterback seems to have found a home in Detroit where Holmes and head coach Dan Campbell view him as "THE GUY." Goff's numbers back leaderships view of him. 3022- yds passing, 19- td's 7-ints show why Goff has been to two Pro Bowls and taken the Los Angeles Rams to the Super Bowl.
Still football like every sport is a team game. The Lions defense which struggled mightily to find it's footing, has done just that the past 4 games. The team has found a pass rush, the secondary has played better and the linebackers are getting to the ball much better.
Still this is not even two years into a big rebuild and the Detroit Lions are favored over a team that has 10 wins and is the division leader. This should excite fans, it should be a warning to the rest of the NFC, the Detroit Lions are coming. They may or may not make the playoffs this season. But they are coming, sooner than later.