Cassian Andor, who sacrificed his life to deliver the Death Star plans in Rogue One: A Star Wars story, the movie was the first stand-alone Star Wars attempt and was embraced by the fan base. The movie hit such a cord that Disney/ Lucasfilm created and Andor show for Disney+ the show while not for everyone was by and large successful and helped to show Star Wars could be big without some long standing traditions.
First off Andor is very well done and the cast gives outstanding perfomances throughout. While it is a prequel it does not feel like it is and it does not answer and lingering questions. Andor pushed Star Wars forward as a sort of espionage series.
There is no Force use, no lightsabers. It is written for mature audiences and carries a lot of drama and not much fighting, at least not in season one. Andor is more violent than other Star wars streaming shows such as The Book of Boba Fett and Obi-Wan Kenobi.
Season one kicks off a bit slow, but it builds and builds and the story is rich with spy like intentions. Though, many have seen Rogue One, there are some interesting twists.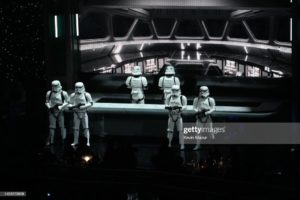 With no real Star Wars characters except for Storm Troopers and some new characters such as Luthen Rael who could be good or not. Kino Loy who is a prisoner along with Cassian Andor. Deedra Meero, who is a great character who is driven by the Empire to sniff out the small threat of a rebellion.
If you have not watched Andor, it is a must watch show. There will be no cameos by fan favorite characters, but there is no need for any. Andor is strong enough to stand on it's own.