Just two years ago, quarterback Jared Goff looked like he may join the list of NFL elite players. Goff had lead the Los Angeles Rams to the Super Bowl and he looked like he was capable of doing it again. Then the wheels fell off and Goff started to regress. So was the regression player, coach or system driven? Let's look at the facts.
During his playing days with the Rams Jared Goff had one noticeable issue, hesitation. That is part on the player and part on the Rams coaching staff starting with head coach Sean McVay. McVay's system is designed to mask flaws. The Rams did a good job at hiding Goff's deficiency but did him and the Rams organization no favors by not addressing it and helping him overcome it.
Traded Saturday night with two first round draft picks and a third round draft pick to the Detroit Lions for quarterback Matthew Stafford, Goff has at least one person in his corner who believes in him. Lions General Manage Brad Holmes.
Holmes who served as Director of College Scouting for the Rams was one guy who was adamant in 2016 for Los Angeles to trade up and draft Jared Goff with the first pick in the draft. The Rams did. Brad Holmes knows what Goff can be as a passer.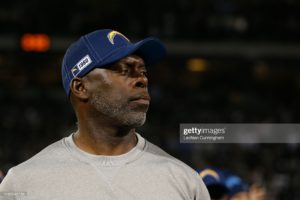 The focus now shifts to the Detroit Lions new coaching staff lead by head coach Dan Campbell to get Goff back on track. More precisely the task of helping a 26 year old quarterback out of hesitation into letting it rip downfield falls on two coach's.
New Detroit Lions offensive coordinator Anthony Lynn, and 19 year NFL veteran and new Lions quarterback coach Mark Brunell are now in the spotlight for getting Goff back to his Super Bowl form. This will be interesting both for the Lions and Goff. If Goff and the Detroit coaching staff get things ironed out then it would buy the Lions time and they would not need to draft a quarterback until after the core players have been drafted.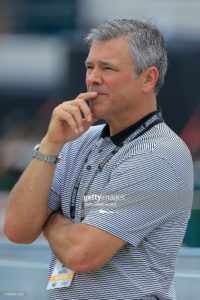 If they can not figure things out then Goff could be moved and the Lions would have to draft a quarterback. This will be a focal point of the Lions for at least the next two seasons.