Last season the likes of Casey Mize, Tarik Skubal, Isaac Paredes and Daz Cameron debuted for the Detroit Tigers. This season those four players will not only be counted on more heavily, but the Tigers organization needs them to take another step forward in their development. Yet for the Detroit Tigers more top prospects will need to take steps forward as well.
With spring training just around the corner and the 2021 MLB season set to open April 1, the Detroit Tigers are going to keep a close watch on top prospects who are slated to arrive at some point during the up coming season.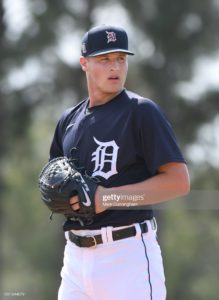 Joining Mize, Skubal, Paredes and Cameron this season should be the likes of Matt Manning, Spencer Torkelson and perhaps Riley Greene. There most certainly could be others. But those are the names most associated with 2021 call-ups.
For the rebuilding Detroit Tigers, it is important that the group of four   prospects from last season show they have shaken off the jitters and awe of being in the major leagues for the first time and get down to what they do best. Producing.
For someone like Casey Mize who has a boat load of talent, he needs to find consistency and stay consistent. For Tarik Skubal the same. While Isaac Paredes and Daz Cameron need to show a better eye at the plate and get comfortable. When they did that last season they produced quality at-bats. The problem is as with many young hitters they looked lost most of the time.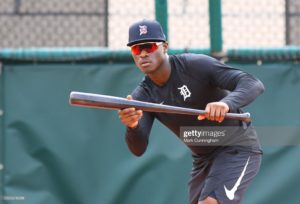 A.J. Hinch, the Detroit Tigers  new manager and his staff will be fixated on getting the most out of the young players. Hinch has a good history of doing this. However, this season there will be more youth served in Detroit.
The aforementioned Manning, Torkelson and perhaps Greene could be arriving at Comerica Park this summer. That means extra work for Hinch and his staff. Something the new Tigers skipper has embraced much the same way he did when he took over as manager of the Houston Astros.
Success for the 2021 Detroit Tigers will not be measured in wins and losses. Not this season anyways. Success will be defined by top prospects growth.