It was part of the "Yzer-plan." That is what is lovingly referred to by Detroit Red Wings fans describing the teams rebuild under general manager Steve Yzerman. The part in question is when Yzerman signed aging defensive veteran Marc Staal and forward Bobby Ryan to one year deals. The hope was that they would play well enough for Yzerman to cash them in for draft picks. They have played well and that is good news.
News broke Thursday that Steve Yzerman has been fielding calls on both Marc Staal and Bobby Ryan, along with longtime Detroit Red Wings forward Luke Glendening.
Luke Glendening is attractive to teams for a simple reason and a reason many team covet, he leads the league in faceoff percentage. For a team in playoff position looking to help a line out due to a weak faceoff issue, Glendening holds high value. Glendening who has been a Detroit Red Wings since the 2013-14 NHL season has been a fixture in the organization. But in a rebuild there is no room to be sentimental. Not when it come to returning the Red Wings to the playoffs.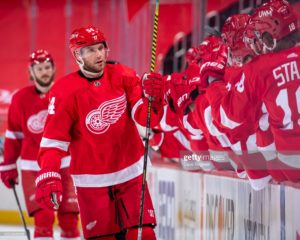 Bobby Ryan has found his scoring touch again. This is great news for the rebuilding Red Wings. Scorers generally bring in nice returns. With 5 goals and 11 assists on the season, teams will line up for his services.
That brings us to defenseman Marc Staal, who is playing very well and providing leadership for a young Red Wings team trying to find their footing. He will be a hot commodity at the deadline.
Steve Yzerman has taken calls on these three players and perhaps others. The process should be interesting to watch. In my opinion, Detroit should get good draft capital with picks as well as possibly a young prospect.
One thing is for sure, Steve Yzerman will not be short changed. He understands the league and the value his players have. Bobby Ryan and Marc Staal were never going to be Red Wings for long. Their play has now increased the odds both will be dealt.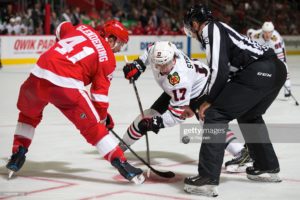 The trade deadline is coming. The Detroit Red Wings are open for business .