In 2005 Dave Filoni was handpicked by George Lucas to work on "Star Wars: The Clone Wars." Filoni would climb the ladder from that point on. It has been long rumored that Dave Filoni would be or was in charge of all things Star Wars. But, nothing was set in stone. That is until this past week.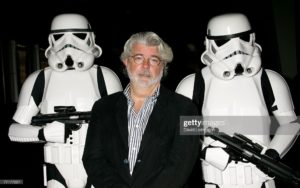 The new news actually is not new. Well it is in the way that is has only just now been made public. The promotion Dave Filoni received was actually given about a year ago. Now it seems that he reports directly to Kathleen Kennedy the President of Lucasfilm.
Dave Filoni is a fan favorite of all Star Wars fans. They feel (with good reason) he can do little to no wrong with all things Star Wars. Filoni is credited with widening the Star Wars universe.
Filoni is also very involved with Disney+'s "The Mandalorian." Now the creator and executive producer of the newest Disney+ Star Wars offering  the animated series, "Star Wars: The Bad Batch," has Filoni's legend growing among Star Wars faithful's even more.
This past week fans found Dave Filoni's updated role at Lucasfilm on the company's site. This lead to joy filled fans sharing the news and their thoughts on social media.
Every message was positive. In my opinion this is a very good moment for Star Wars. The future is in good hands. What makes me say that? For starters, Dave Filoni is a huge Star Wars fan. He was well before he worked on "Star Wars: The Clone Wars."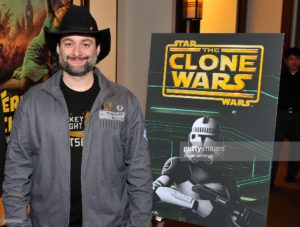 Dave Filoni has a very good feel for the Star Wars universe and how to make it all work together. As news spread about Filoni's promotion, the Lucasfilm site crashed as fans by the droves wanted to check and read for themselves the good news.
This is a very good and exciting time for Star Wars. With Dave Filoni calling the shots it is a safe bet more outstanding Star Wars content is headed out soon.