From May right through October from 8:00am until noon the streets of Worthington Ohio are packed. Packed full of shoppers and vendors. The feel is laid back. The best part is if you need it, want it or are looking for it chances are good you will find it at the Worthington Farmer's Market.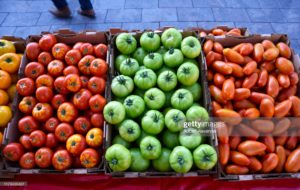 Fruit, veggies, flowers, salsa, honey, bee's wax. All can be found and had Saturday's. Small businesses thrive in this scaled back market. Fresh breads and meats are also available. The vendors come from all over Ohio just to take part in the event.
What makes a very pleasant tradition even more pleasant is the people. Shoppers and vendors alike enjoying talking with each other. Strangers  become quick friends and businesses find lifelong shoppers.
Farming is, was and will always be the backbone of the country. It is great to be able to help them out, while shining a spotlight on their labor. One other thing that should be noted is unlike many Farmer's Markets who run spring through fall, Worthington believes in year round support. The Worthington Farmer's Market runs year round.
That is right. When the curtain comes down on the summer market, the event is moved to The Shops at Worthington Place from November to April. Worthington established the Farmer's Market in 1987.
If you go hungry to the market do not worry there are many places to stop and grab a bite to eat. Not to mention all the shops are open as well. Making the experience more enjoyable.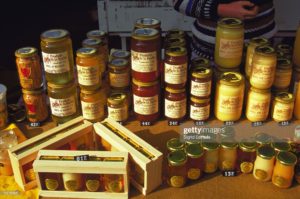 The prices are very reasonable nothing crazy and the fresh fruits and veggies and whatever else you purchase are as fresh as can be, may times just picked that morning.
The Worthington Ohio Farmer's Market is charming and well worth looking into. No matter if you live in Columbus or elsewhere in Ohio or anywhere else. Do yourself a favor and check it out.