Star Wars: The Last Jedi is perhaps the most controversial movie not only in the Sequel Trilogy but all the Star Wars films. Near the end of the film a child uses the Force and moves a broom into his hand setting the fan base into a revolt. Yet, in all reality it jives with what Star Wars is about also what George Lucas has said about the Force.
In 1981, in The Making of Return of the Jedi book George Lucas, screenwriter Lawrence Kasdan along with director Richard Marquand were going over the story line:
Kasdan: The Force was available to anyone who could hook into it?
Lucas: Yes, everybody can do it.
Kasdan: Not just the Jedi?
Lucas: It's just the Jedi who take the time to do it.
Marquand: They use it as a technique.
Lucas: Like yoga. If you want to take the time to do it, you can do it; but the ones that really want to do it are the ones who are into that kind of thing. Also like karate.
The Last Jedi director Rian Johnson was right to use a child to illustrate what Lucas had said 41 year's prior. Now Dave Filoni is diving deeper into this aspect of the Force on Ahsoka.
Sabine Wren, who is being trained by Ahsoka is not a Force user or a Jedi she is a Mandalorian, remember the Force exists well everywhere according to Yoda;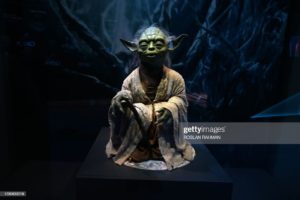 The fact is anyone can access the Force given enough training and will. George Lucas fully supports the decision made by Filoni to double down on the anyone can use the Force.  "A lot of people get confused about the Force. They see it as some special thing that you can find and pick up and put it on your head and suddenly, you have the Force. Whereas it's always been designed so that every living being has the Force," Lucas said.
The amount of Force in living beings depends on how much they train. While The Last Jedi ruffled feathers Ahsoka is staying in line with the Force and what Star Wars creator George Lucas has said. So really fans lack of understanding was the real issue all along.