As you may be aware Solo: A Star Wars Story is a favorite of mine. The movie was unfairly panned by fans due to poor box office reception of The Last Jedi. Donald Glover who portrayed a young Lando Calrissian was one of the standout performances of the film. It was said that a Lando show was being developed by Disney/Lucasfilm and now that project has turned into a full length feature film.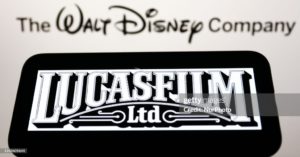 Donald Glover and his brother Stephen who is a screenwriter revealed on the Pablo Torre Finds Out podcast the revelation the beloved Star Wars character would be returning to the big screen.
No development or negotiation of the film is taking place right now as the writers strike is raging on. That has not fully stopped the project as the Glover brothers had already done development and continue to write and rewrite as they are a duo.
The Lando show was first announced in 2020 with screenwriter Justin Simien who since has been replaced by Stephen Glover. What the now movie will focus around is anyone's guess.
I will venture my own guess, I believe what could be at the core of the show is how Lando Calrissian wins control of Cloud City from Baron Administrator, Dominic Raynor in Calrissian's favorite game, Sabacc. Raynor was so enraged he hired Bounty Hunter Bossk to inflect revenge on Lando.
Not that the show will focus on that but it would be interesting and would also help the overall Sta Wars story. Still it is exciting to hear that Lando Calrissian will be headed back to the big screen and this could be the right move.