Detroit Lions rookie running back D'Andre Swift took the ball and 54 yards later had the longest run of his brief NHL career. It was the Lions longest gain on the ground in 30 games. Moments later Swift was rewarded for his effort has the Lions allowed him to carry the ball across the goal line for a one yard touchdown.
D'Andre Swift's Detroit Lions debut ended poorly. As you may recall, Swift dropped the game winning touchdown pass against the Chicago Bears. After the game Swift told anybody and everybody this was not the norm.
Sunday's games against the Jacksonville Jaguars in Jacksonville, D'Andre Swift ran for 116 yards and two touchdowns on 14 carries spearheading the Detroit Lions second win of the season. Along the way the Lions may have found the teams featured back.
Swift, a second-round pick in April's draft, saw an increase in playing time against the Jaguars. Swift's football touches jumped from 6.25 in the first four games of the season to 17 on Sunday in Jacksonville. The young running back made the most of those touches, becoming just the second Detroit Lions running back to rush for 100 plus yards since 2013.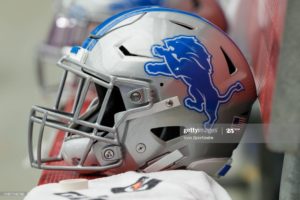 In training camp D'Andre Swift suffered a hamstring injury cost him significant practice time. At times Swift has not be on the same page as the rest of the offense, in part due to lost time from the injury and as part of having not mini camps due to the global pandemic. Not to mention Swift is a rookie so there are usually growing pains with first year players.
Through the first few games Swift flashed enough signs of what he could be. Sunday in a hot, humid, steamy day in Jacksonville Florida, D'Andre Swift put together for the most part a complete game. The one glitch was running the wrong route on a Matthew Stafford pass attempt.
D'Andre Swift is an up and coming player for the Detroit Lions and should be the teams RB1 going forward.