For the rebuilding Detroit Red Wings, when Grand Rapids Griffins president and CEO Tim Gortsema announced the organization would opt to play the 2021 AHL season, it must have been music to the Red Wings. It certainly is good news all around for the Red Wings organization to have young prospects on ice in game to further development.
While there will be no fans in the stands to start the season, The Griffins are hopeful there will be fans at some point during the season. Three AHL teams   (Charlotte Checkers, Milwaukee Admirals and Springfield Thunderbirds ) have opted out of the season entirely.
American Hockey League board of governors determined a season would indeed take place this season after saying they were taking all things into consideration. The season will start February 5, 2021.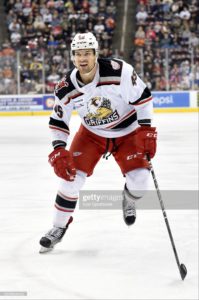 The AHL season will be much shorter in 2021, between 30-34 games and then the Calder Cup Playoffs. With sports down low in priority due to the global pandemic. It is still nice to keep things as "normal" as possible.
From a sports point of view, teams need prospects on ice playing games to get the critical development needed to be NHL ready. The Detroit Red Wings are no exception.
The rebuilding Red Wings need players on ice at the lower levels in order to pull out of the rebuild sooner. The choice to play a season, even 30-34 games gives the Red Wings and other organizations the much needed development time for prospects.
Tim Gortsema, did say the Griffins are optimistic about getting fans back into the arena at some point during the 2021 season.