The Columbus Blue Jackets and the teams young talented center  Pierre-Luc Dubois dropped a bombshell. Dubois wants out of Columbus. The Blue Jackets have had a rough time of keeping young elite talent. Rick Nash, Atremi Panarin, Sergei Bobrovsky and others opted to leave Columbus over the years. The rebuilding Detroit Red Wings need scoring and have plenty of salary cap space to give a lone-term deal to a player like Dubois.
While the knee-jerk reaction is yes. Yes the Red Wings should pursue a trade for Dunois, one has to wonder what the cost would be. Surely Blue Jackets general manager, Jarmo Kekalainen will want a kings ransom for the budding star Dubois.
That said a player like Dubois, who is young and coming into his own in the NHL would look good with a Winged Wheel on the front of his jersey. The cost would be worth the trade.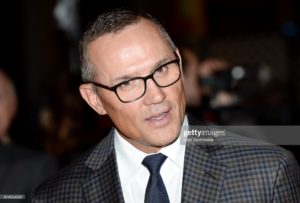 The question is will Detroit Red Wings general manager Steve Yzerman look into it? It has been reported that a team or two were preparing offer sheets for the restricted free agent Dubois. The young player signed a two-year bridge deal for $10 million.
It could be that the Red Wings were one of the teams preparing an offer sheet. After all Yzerman, hinted that he was willing to do that in order to lure talent to his rebuilding Red Wings squad.
At any rate, you have to give talent to get talent. Be it draft picks, players, prospects. While rebuilding teams generally are focused on gaining as many players as possible, when a player like Pierre-Luc Dubois is mentioned as wanting a trade then all bets are off.
It is unknown the intention of Yzerman is to add to his team before the season starts or at the trade deadline. It should be worth keeping an eye on.