John Dorsey who has been fired by the Kansas City Chiefs and Cleveland Browns as those franchises General Manager has found work again with the Detroit Lions. Dorsey is joining the Lions front office in a senior personnel executive role, This is why this is a very good move for the Lions.
John Dorsey has confrontational nature which rubs people the wrong way. This is why Dorsey was not a good fit as a GM. That said the reason he is a great fit for the Detroit Lions personnel executive is simple. Dorsey has got a well honed eye for talent and for having a vision of how his team will win.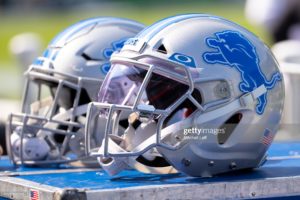 The Detroit Lions have needed a senior personnel executive for a long time. It is refreshing to see Detroit Lions owner Sheila Ford Hamp understand this and take the plunge into adding the role to the front office and bring in a home run of a hire like John Dorsey.
Few men in the NFL identify talent better than Dorsey. Sure he missed on a few draft picks as general manager. But by-and-large Dorsey has made smart choices and aggressive moves, like when he made a trade and  acquired quarterback Patrick Mahomes while with the Chiefs.
On the surface there would almost certainly be reservations about how Dorsey's style will blend with Lions GM Brad Holmes. After all they are very different personalities. That does not mean conflict or negativity is on the horizon, however. Dorsey is someone who will not be afraid to make the contrary point in a draft discussion as well as during the draft itself.
In other words not matter who Holmes and the Detroit Lions scouting department like in the draft, John Dorsey will have the final say. So really if they are willing to bring him in to do this job, then there really should be little reason for conflict. It needs to be for the greater good of the organization.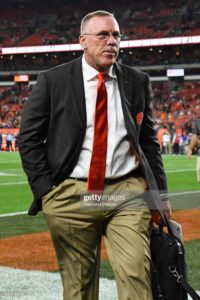 This, as I stated is a very good move for the Detroit Lions. John Dorsey has a good history of finding very good talent.