Every pitcher from youth is taught to keep the ball down in the strike zone. Hitters like to hit the ball waist high and slightly higher. So it seems very counterintuitive that the Detroit Tigers pitchers are being asked to throw rising fastballs this spring. This is at the recommendation of Tigers manager A.J. Hinch. High fastballs? Really?
There is a method to the madness. As odd as it seems to have all pitchers (minor league included) learn how to properly throw rising fastballs it may be good strategy. I can only guess this is part of A.J. Hinch's thought process.
If Detroit Tigers pitchers are pounding the strike zone with low fastballs, then a switch to a rising fastball could be effective getting a hitter to get under the ball and pop it up.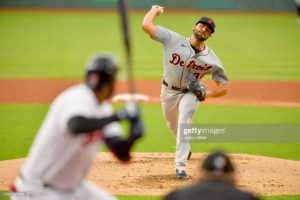 Casey Mize and Michael Fulmer have had rough patches this spring trying to hone the rising fastball. In fact both have been hit hard at times and given up home runs and extra base hits as a result of trying to find and hit location. Other Tiger pitchers have also had moments of frustration. Yet, Hinch is confident this will help the organization moving forward.
A.J. Hinch insisted that Houston Astros pitcher throw rising fastballs when he was the manager in Houston and won a World Series with a pitching staff that threw the pitch. In my opinion this is actually a smart move, as odd as it sounds and seems.
MLB hitters walk to the plate looking for low pitch's. This dates back 152 years, as long as MLB baseball has been around. Imagine a pitching sequence something like this.
first pitch- fastball low
second pitch- change up at the knees
third pitch- rising fastball pop out to center field.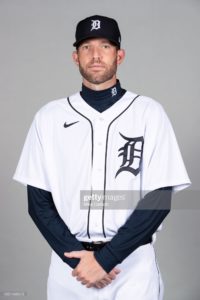 This is what Hinch and Tigers pitching coach Chris Fetter are trying to get pitchers to both see and apply. It is spring training and the perfect time for pitchers to work on adding pitches to repertoires.
It does not count against the pitchers stats due to spring training. There will be highs and lows when the season kicks off April 1, 2021. But given both Fetter and pitching repetition Detroit Tigers pitchers as well as minor league pitchers should improve on throwing the pitch as the season moves along.