Detroit Tigers manager A.J. Hinch has not named a closer to start the 2021 season. In part because that vital role is still in the process of identifying the right pitcher. What does it mean for the Tigers moving forward? That question remains to be answered. What does it mean right now? Not much.
The Detroit Tigers opened the 2021 MLB season at home vs the Cleveland Indians. The Tigers beat the Indians 3-2. As the game moved into the latter innings, hard throwing Gregory Soto (left handed pitcher) entered the game. So Soto is the closer right? Wrong.
It needs to be stated, manager A.J. Hinch who is a very analytically driven manager really does not care about saves. Hinch cares about wins. He has a very good feel for who should be in the game and when. In Thursday's season's opener Hinch called on Soto.
More to the point, A.J. Hinch does not believe that a closer needs to or should only face three batter. But rather whoever is called on should and better be able to get six to nine batters out. This is a new era of Detroit Tigers baseball. A much more modern game.
Although Hinch went with Gregory Soto in game one and has not named a closer, the Tigers manager does fully intend to name a closer at some point during the season. My personal takeaway is that Hinch is going to make the relief pitchers earn the position.
Because Hinch has a good feel and is analytically driven it is not outside the realm of possibility that Hinch goes with two closers. That is closer to where today's MLB game is.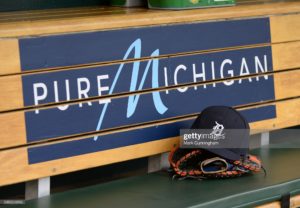 In fact, it should not surprise anyone if Hinch uses pitchers anywhere at any time. Meaning, Soto who closed game one could come in in the sixth inning game two. It all depends on the situation and where Hinch thinks a pitcher's strength can best be utilized.
As the Tigers now have a more modern thinking manager and excellent pitching prospects it can do nothing but help the organization.