With the cold bite of winter that February has brought, there is a ray of sunlight that is coming from Lakeland Florida. Detroit Tigers 2021 spring training is set to kick off this Wednesday. There is a lot to go over as the organization takes steps towards coming out of the long rebuild. That will not happen in 2021. But what will happen when all is said and done, is the Tigers will be closer to being a good baseball team.
B Photos via Getty Images)
For baseball junkies this is a great time of year. Yes, I said that the winter is a great time of year. MLB teams are set to open spring training this coming week. The Detroit Tigers are armed with new top prospects as well as a top five farm system. Here's a list of the Detroit Tigers top 10 prospects:
1. Spencer Torkelson 3B/1B
2. Casey Mize RHP
3. Matt Manning RHP
4. Riley Greene OF
5. Tarik Skubal LHP
6. Isaac Paredes 3B
7. Daz Cameron OF
8. Dillon Dingler C
9. Joey Wentz LHP
10. Alex Faedo RHP
The Detroit Tigers are predicted to be one of the worst teams in baseball again this coming season. That is just fine. While that statement may shock some, it should not. The Tigers are still in a rebuild. Albeit, a rebuild that is closer to being done.
This is still a time when the organization can use top five draft picks.  This year the Tigers will pick #3 in the 2021 MLB Draft. This will be another opportunity to add more hitters to the pitching rich Detroit minor league system.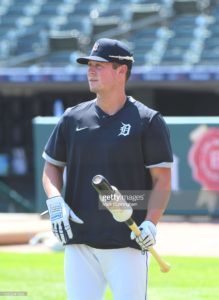 As some top prospects will be getting a look this summer and some will be getting another look, this is not a wasted season by any stretch. This is a season where the Tigers front office, coaches, and players themselves will know just where they stand and how much work is needed to take the final steps in becoming a full-time Major League Baseball player.
This is also a season for fans of the Detroit Tigers to pay attention. To keep track of top prospects be it in the minor leagues or in Detroit. To pull and cheer for them while hoping the team plays bad enough to get another top five pick in next years draft.
It all starts Wednesday!!!!
Who's ready for February 28? Here's our updated #TigersST schedule ➡️ pic.twitter.com/iVZ2E1Hs4d

— Detroit Tigers (@tigers) February 13, 2021