Not long ago I wrote that Calvin Johnson and the Detroit Lions were still at odds over money the Lions asked for back once Calvin Johnson retired and the two parties need to work things out. I believe that will happen soon. Last night Cavin Johnson was elected to the Pro Football Hall of Fame on the first ballot. Johnson AKA "Megatron" becomes just the seventh wide receiver to be enshrined his first year on the ballot.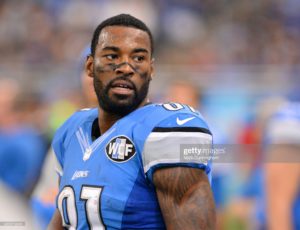 Calvin Johnson did not workout for any NFL team before the 2007 NFL draft. He did not need to. It was clear to every team, every scout, every general manager, Johnson was a game changer. Johnson at  6-foot-5 and 239 pounds ran the  40-yard dash in 4.35 seconds.
Much like former Detroit Lions running back and Hall of Fame member Barry Sanders, Calvin Johnson  was a quiet superstar,  who drew attention to himself with his play not running his mouth. He was revered by teammates for his all-out competitiveness on the field and his lack of ego away.
Many members of the Detroit media pointed out on social media after the announcement was made that Johnson was the absolute kindest person they have ever talked with.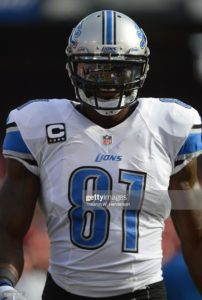 Even though Johnson played just nine seasons, and about 60 fewer games than the average Hall of Fame receiver, he racked up the accolades. Calvin Johnson was selected to six consecutive Pro Bowls -2010-15, earned first-team All-Pro honors three times -2011-13 and was named to the league's all-decade team for the 2010s.
Detroit Lions Shelia Ford Hamp offered a statement the team released
Statement from #Lions Principal Owner and Chairman Sheila Ford Hamp on @calvinjohnsonjr being named a first-ballot inductee for the @ProFootballHOF pic.twitter.com/7QwGLc4Ykc

— Detroit Lions (@Lions) February 7, 2021
Calvin Johnson and the Detroit Lions need to have a sit down. The Lions should do right by Johnson and give his signing bonus back. There is no if's, and's or, but's about it. Calvin Johnson earned his money.
Otherwise it could be awkward when enshrinement day rolls around.